Look What's New:
Women of the Constitution State:
25 Connecticut Women
You Should Know


Also Available in the
America's Notable Women
Series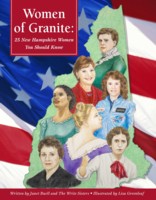 Great Civilizations Series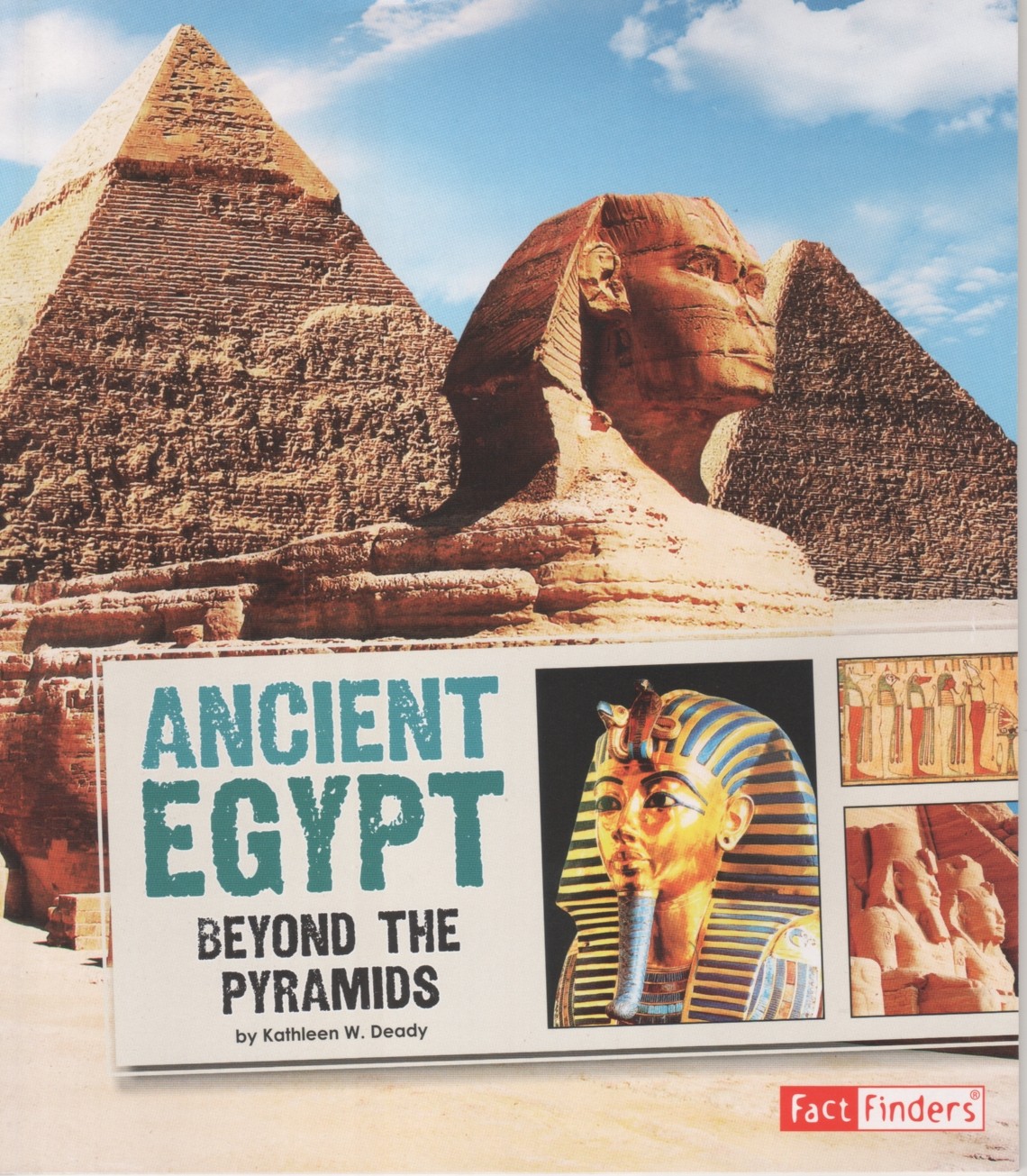 ANCIENT EGYPT:
Beyond the Pyramids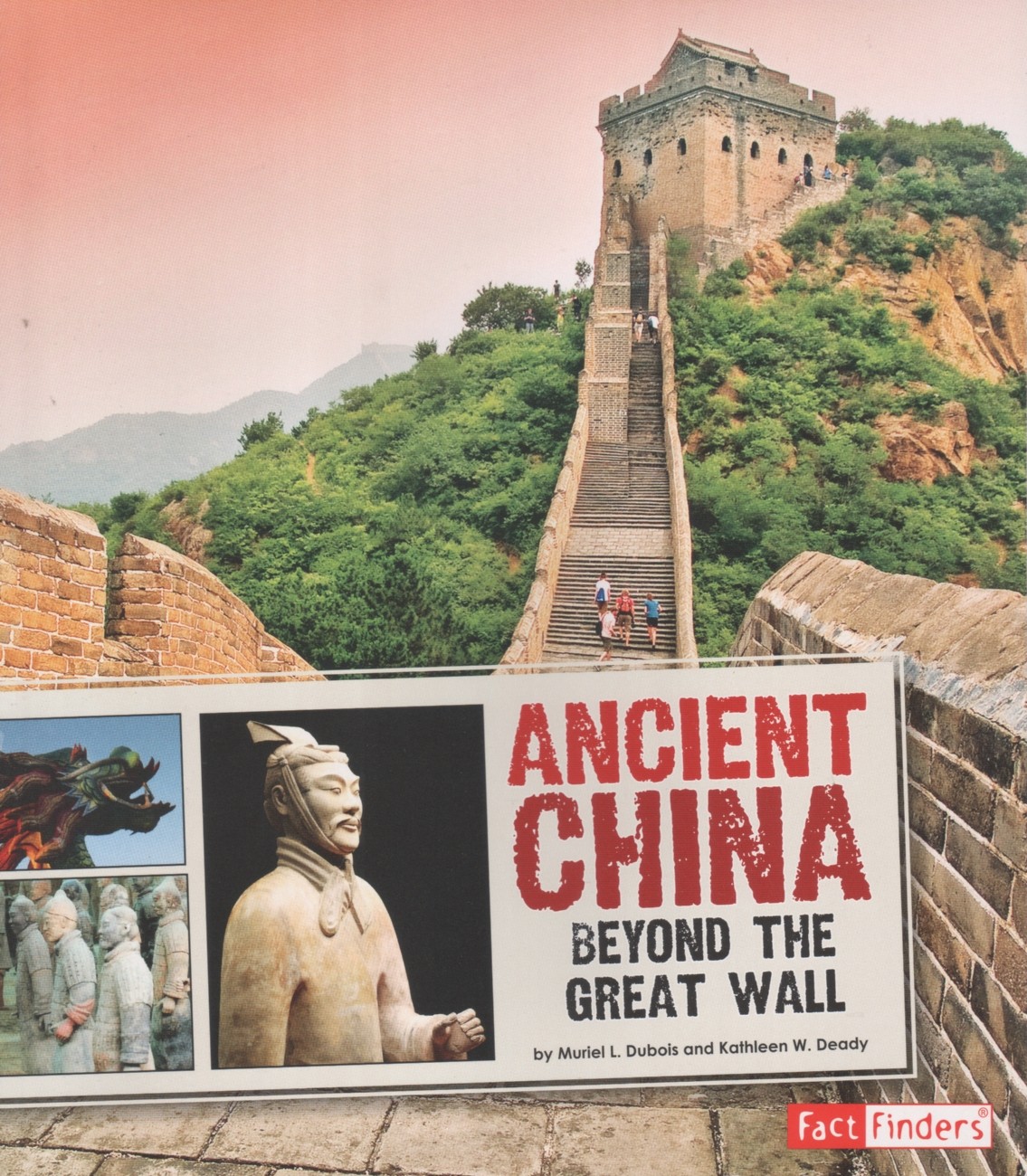 ANCIENT CHINA:
Beyond the Great Wall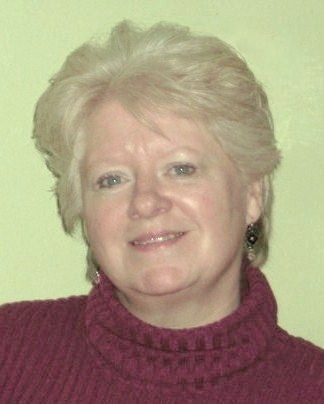 In college, while studying to be a
preschool teacher, I took a course
in children's literature. I remember
the day I fell in love with children's
books. I knew at that moment that
some day I would write picture books.
While working to become a published
writer, I discovered a passion for
nonfiction as well. Now I write both.
I often visit schools to share
my love of books and writing with
children. I also enjoy speaking to
adults at conferences and workshops.
Find out more about me, my books,
and my author visits.
When I'm not writing or visiting
schools, I may be getting together
with my long time writing group and
dear friends, The Write Sisters.
Otherwise, you will find me working
in my garden or feeding the birds in
my yard. Oh, did I mention I also
collect old picture books? Come on
in and peek at a few of the books in
my collection. I'm trying to add to it
regularly, so check often.
-Kathy
And just for fun . . .
A Walk Down
Memory Lane
Featuring selected books
from my collection
You are likely familiar with: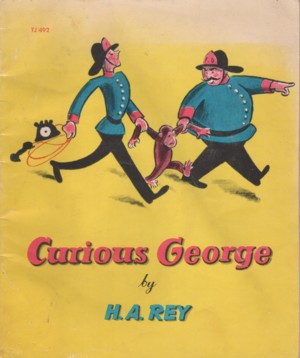 Curious George by H. A. Rey
was published in 1941 by
Houghton Mifflin
George is the beloved monkey
featured in this and the other
Curious George stories. The
original seven stories by
husband and wife team
H. A and Margret Rey
also include:
Curious George Takes a Job
(1947), Curious George Rides a
Bike (1952), Curious George
Gets a Medal (1957), Curious
George Flies a Kite (1958),
Curious George Learns the
Alphabet (1963) and Curious
George Goes to the Hospital
(1966)
But are you familiar with: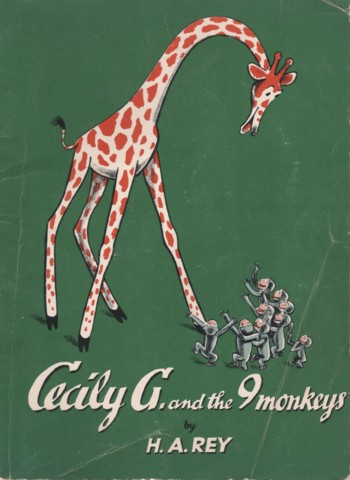 Cecily G. and the 9 Monkeys
by H. A. Rey
c. 1942
Houghton Mifflin Company
When first published in France
in 1939, the story was called
Raffi and the 9 Monkeys. One
of the monkeys was named Fifi. When republished in the US in
1942, Raffi's name was changed
to Cecily. Fifi was renamed
George. So Raffi and the 9
Monkeys was the first story in
which Curious George appeared.
In 1939, a star was born!