The Animals of Farmer Jones
by Leah Gale
Pictures by Richard Scarry
Original edition in 1942, #11, was illustrated by Rudolf Freund and was 42 pages.
It was one of the original 12 G.B. titles. The 1953 edition (#211) had 28 pages
and had all new illustrations by Richard Scarry. The 1957 edition (#282),
also by Scarry, was 24 pages. The 1970 edition was numbered 200-42.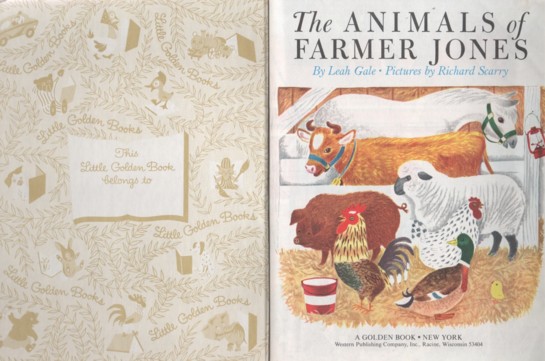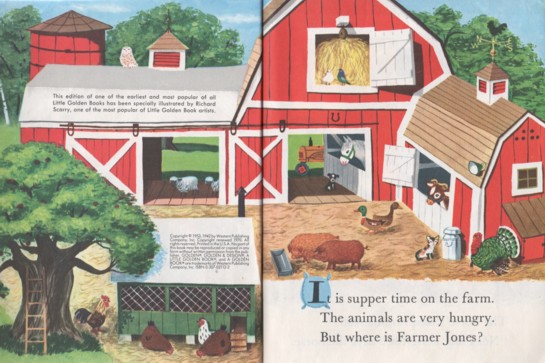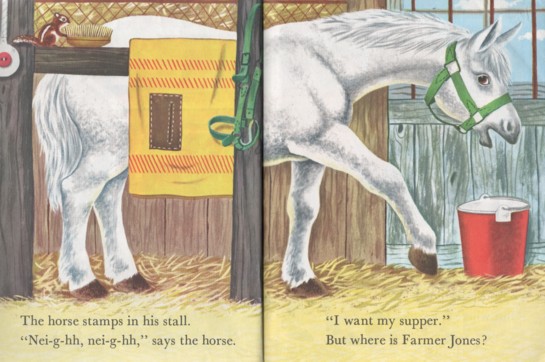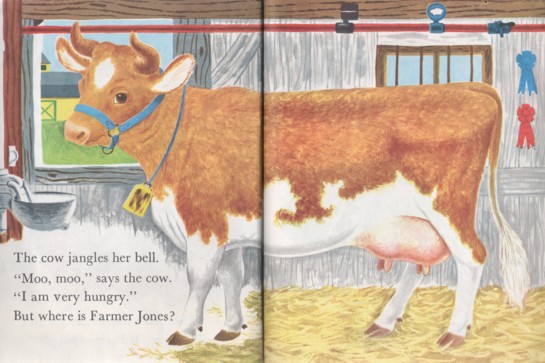 Home | About Me | My Books | School Visits | For Teachers | Writers' Groups | My Collection | Email Me